Halloween 2019 promotion!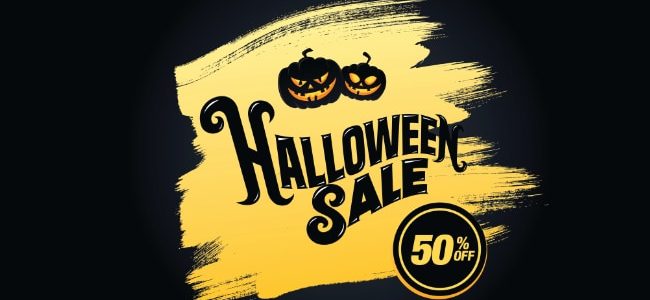 Mega-discounts are not only for "Black Friday" – we are starting a traditional sale for Halloween! During the week, our high-speed VDS SSDs and dedicated servers on Xeon processors can be ordered at a 50% discount – a great opportunity to save!
Let's start with dedicated servers in the Netherlands, Poland, Latvia, Czech Republic, Bulgaria and the USA. Our standard configurations are based on Xeon E3 processors with 32Gb of memory and 2x250Gb SSD drives or 2x2000Gb HDD with the code HALLOWEEN2019 will cost only EUR45 per month, and when ordering for a long period even cheaper. Servers are available with almost instant installation – you can start using your new server in just a few minutes after payment. Each server has IPv4 + IPv6 and unlimited IP transit.
Our flagship SSDs VDS based on modern clusters with professional redundant NVMe and SSDs can also be ordered at a 50% discount with a coupon HALLOWEEN2019. This means that the cost of VDS 1G SSDs will be only EUR1.75 per month! Our SSD VDS plans are suitable for various projects – virtual servers are used for reliable personal VPN servers, site hosting, remote desktops, development and much more. ITLDC' VDS SSDs are located in 9 data centers around the world – choose the most suitable in the first step of placing your order.
Order your new server now! The number of promotional products is limited, and the discount code is only valid until November 10, 2019, hurry 🙂
p.s. Please note the terms and conditions for ordering promotional products.