Fall for Savings: Up to 40% Off + Unmetered Traffic on Our SSD VDS Hosting – Limited Time Promotion!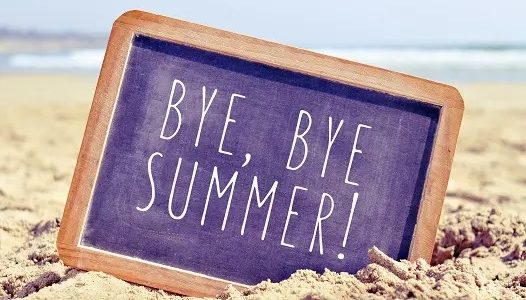 Greetings, fellow tech aficionados! As summer fades, ITLDC is here to light up your fall with incredible news. Our End of Summer Celebration is in full swing, offering discounts up to 40% on our outstanding SSD VDS plans. Plus, we're throwing in unmetered traffic across the board, perfect for crafting personal VPN solutions and website hosting. Discover how you can elevate your digital game with unbeatable deals and limitless potential.
Picture a highway without speed limits – that's what unmetered traffic brings to your SSD VDS experience. At ITLDC, we're all about giving you the power to explore, expand, and innovate without any data constraints. This is a game-changer for anyone looking to set up their own personal VPN solutions hassle-free.
Newcomers Rejoice:
If you've been eyeing VDS hosting, now's your moment! Our End of Summer Celebration is your gateway to savings. With discounts of up to 40%, you can dip your toes into the digital pool without worrying about breaking the bank.
Loyalty Rewarded:
To our esteemed existing customers, this one's for you. We're rolling out the red carpet of discounts, offering up to 40% off for all SSD VDS hosting plans. It's our way of saying "thank you" for being part of our tech tribe.
Why Choose ITLDC?
Unmetered Freedom: With unmetered traffic, your digital journey knows no bounds
Flexibility First: Our SSD VDS plans scale like a breeze, adapting to your needs effortlessly.
Fortress-Level Reliability: Your data's in safe hands, fortified by robust redundancy measures.
Support Heroes: Our 24/7 in-house support is here to rescue you from any tech dilemma.
Easy as 1-2-3, No Coupon Needed:
Getting in on this fantastic deal is a breeze – no coupon code is required! The discounts are already perfectly set up in our ordering system. Plus, they're valid for all SSD VDS orders spanning 6 and 12 months. Talk about hassle-free savings!
Ready to Ignite Your Fall Tech Adventure?
Visit our customer's website – your portal to tech paradise.
Explore SSD VDS hosting plans – like browsing a digital menu of possibilities.
Choose your plan, and let the automatic discounts do the talking.
Set up your VDS with ease, thanks to our user-friendly instant deployment process.
Watch your website or app thrive with resources that never run dry.
As the leaves change, ITLDC invites you to change your digital game with unprecedented savings. Unmetered traffic is your express lane to success, and discounts up to 40% are the cherry on top. Whether you're a tech newbie or a seasoned pro, our SSD VDS hosting deals promise unmatched value. Don't miss out – visit our website now and let's make this fall a tech-fueled adventure!
The discount applies to orders for new SSD VDS services and renewals of existing ones. The discount amount is 20% when ordering or extending the service for 6 months, 40% – when ordering or extending the service for 12 months. The special price does not apply to additional options. Discounts cannot be combined. All sales are final. Special discounts can be activated until September 1, 2023, 00:00 UTC.