CyberMonday – 50% discount from Monday to Monday!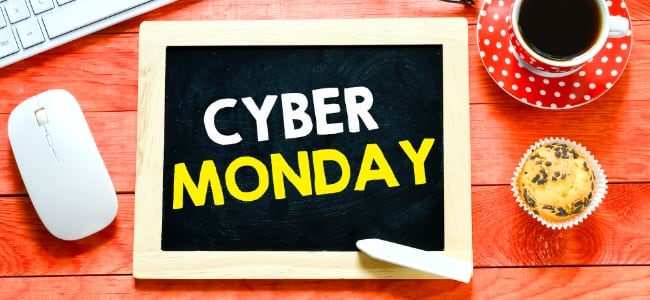 Usually after Friday comes Saturday, but after "Black Friday" comes "Cyber Monday"! Our fans know that we love giving out discounts – that's why our CyberMonday will last not one day, but a whole week, until December 9th. Of course, if the available number of CYBERMONDAY2019 coupons is not used before – so hurry up!
At Cyber Monday, our prices are for VDS SSDs and dedicated servers on Xeon E3 processors fall exactly twice with 50% discount. But that's not all – when ordering SSD VDS 2G and more powerful services, promotional prices will be guaranteed for 12 months, not just for the first period of the order. This means that now is the ideal time to transfer your project to an excellent SSD VDS or a high performance dedicated server, because this upgrade will not require large expenses and will allow you to significantly save during the year.
So, to activate the 50% discount on CyberMonday for the low-end SSD VDS 1G you need to choose an order period of 1 year, for other services this period can be any – starting from one month. Add your new servers to the cart, specify the coupon CYBERMONDAY2019 during checkout and in a few minutes you can start using them!
Please note that the discounts can not be combined, all sales are final, you can see the list of data centers and check the main parameters on the special page. Please also note the terms for promotional services, which are very simple.
Choose and save wisely. Get connected and share this page with your friends!