New ITLDC datacenter – EU5.GDN, Poland!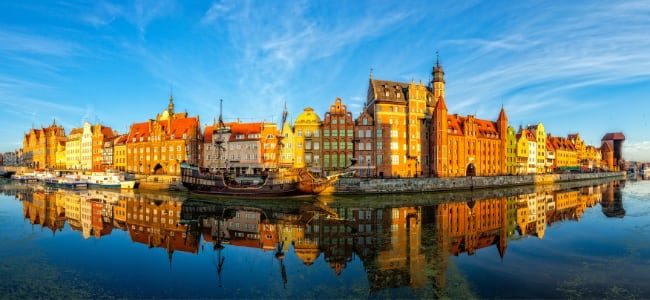 We have launched a new European location – meet a new data center in Poland, EU5.GDN! This site is located in Gdansk – the sixth largest city in Poland, located on the Baltic Sea coast and we are already accepting orders for our popular SSD VDS, dedicated servers and colocation in Poland.
Search and launch this location was quite long – we are in for two years held talks with different operators, and looked for a reliable, stable partner for our new datacenter. Interest in Poland among our customers and resellers has been a long time, because the economy and the telecommunications infrastructure in the country is on the rise and the demand for cloud services in the region is growing. EU5.GDN can be recommended not only if the hosted resources are focused on the Polish market as one of the largest European countries – optimal routing and connections to the largest traffic exchange points allow providing high-speed access with minimal delays for users from Ukraine, Belarus, the Baltic States and other regions. The circular delay time (round trip time) between EU5.GDN and, for example, Kyiv is 14-17 milliseconds – a convincing indicator!
Let us dwell on the services that we provide in the EU5.GDN. Of course, it is our affordable and popular SSD VDS with a memory from 1Gb to 32Gb – in the order of the virtual server based on KVM technology with the last generation Intel Scalable Xeon processors you will get the service in just a few minutes. Also available dedicated (bare metal) servers with Intel Xeon E3 processors, fast DDR4 ECC memory and high-speed SSD drives — of course it is activated instantly too. For those who want to use their own equipment we are pleased to offer colocation – hosting servers, routers and other equipment in our server racks. For each service we provide unlimited Internet access – this means high speed, comfort and no additional expenses for using premium-quality IP-transit.
We give discounts for new orders SSD VDS in EU5.GDN! Choose a suitable virtual server plan with powerful processors, high-speed redundand SSD storage and premium quality unlimited internet access and don't forget to enter a special coupon code POLAND during ordering process – your 50% discount will be applied automatically for any selected period (from 1 to 12 months). Hurry up – coupon code is active only until June 15, 2019, and number of promotional services is limited. All promo sales are final.
Get connected!