ITLDC's Black Friday Extravaganza: Deals That Will Make Your Data Dance! 🎉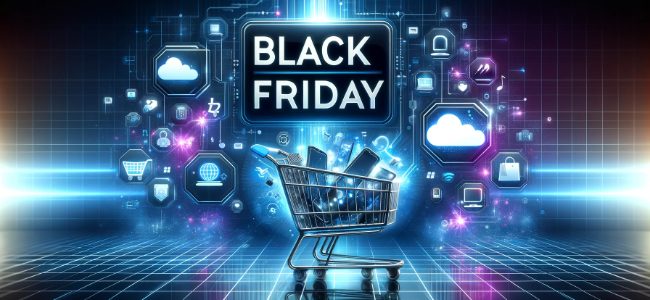 Black Friday is upon us, and at ITLDC, we're not just joining the party – we're leading the parade! Our grand sale kicks off today and runs until the end of November, covering both Black Friday and Cyber Monday. So, buckle up for some mind-blowing discounts on our VDS and dedicated server offerings.
Virtual Dedicated Servers (VDS) – Discounted Delights! 💻
Our virtual servers are the life of this digital party, and we're offering deals that are too good to scroll past:
40% Off for 12 Months: Commit to a year of outstanding performance and save a whopping 40%.
30% Off for 6 Months: Half a year of excellence comes with a juicy 30% discount.
20% Off for 3 Months: Dip your toes into our digital pool with a cool 20% off for a 3-month term.
Dedicated Servers – Bare Metal, Big Savings! 🏋️‍♂️
For those who love the raw power of dedicated servers, we've got something special:
25% Off for 12 Months: Go big with a full year and get a generous 25% discount.
15% Off for 6 Months: Need a shorter term? Enjoy 15% off for 6 months of dedicated server power.
The ITLDC Promise: Premium, Unmetered, Instant! 🚀
Regardless of your choice, all our services during this sale come with premium, unmetered traffic, and the joy of instant service activation. That means no waiting around – your digital journey starts the moment you decide it should.
Important Terms to Note: 📝
All Sales are Final: Choose wisely, as all purchases made during this sale are final.
No Stacking Discounts: These offers can't be combined with other discounts.
No Replacements: New services cannot replace your existing services.
No Coupon Codes Needed: Simply select the right order period, and the discount is yours!
This Black Friday, don't just buy; invest in technology that propels you forward. With ITLDC, you're not just getting a service; you're unlocking a world of potential. 🌍
Join us in this celebration of tech and savings!